No one prepared me for being a mom of teens.
There are a million blogs and books and podcasts about the early years of parenting: the sleep schedules, the weaning from pacifiers, the daycare struggle, the potty training.
However, the thing about that early season of parenting is that you know the hard stuff will pass. Eventually, the baby will sleep; he won't take a pacifier to middle school with him; she will learn to use a toilet someday; you will no longer need daycare when she can drive herself around. It may be a little messy with mistakes along the way, but it'll all shake out in the end.
So we go for it.
But with teens, we have no such guarantees; their freedom and independence increase at a dramatic rate, while their wisdom and life experience struggle to keep up. The choices they are making are often life-changing. And, of course, their brains are exploding with new hormones and massive structural overhaul.
Some days, teens make mature, logical choices. Other days, they seem like a walking emotional reaction. It's completely unpredictable.
Completely unpredictable. That sums up teenage life.
I admit it is kind of exciting and fun, though, to watch your babies form their own identities and opinions. At least, it's fun until they go off-road and make choices you hate that may wind up causing lifelong damage. Then it's like waiting for a potential tornado to come through town, praying God dispels the wind and has mercy on everyone involved.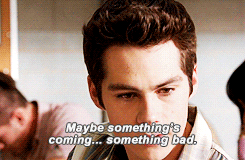 While potty training was a battle of wills, parenting teens is the ultimate white flag of surrender.
Please, child, listen to wisdom and don't do anything really dumb.
Please, God, when my child does something dumb, intervene.
Of course, those teens aren't worried at all.
Everything will totally be JUST FINE, they insist.
Trying to keep up with these kids keeps us flexible and so incredibly humble. Watching them drive off for the first time undoes all the false security we once had in our ability to control what happens to them. This parenting teens thing makes us desperate for God in new ways.
All around us, mountains seem to sprout overnight. This time, though, we aren't the ones who have to climb the mountains; our kids must climb and we must learn to let them try. And possibly fail. Then we have to tell them they should try again. Because for goodness sake, as hard as it is to let them go, no one wants them coming back for good in ten or fifteen more years.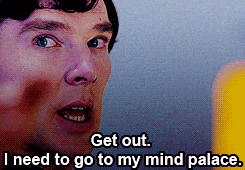 To all the parents out there whose kids are taller than they are, stronger than they are, braver than they are, and also so incredibly immature in so many ways, I salute you. Today I am praying for God's mercy to surround your family as a shield. I am asking the Holy Spirit to fill your child with power and wisdom. I am praying for your anxious heart to rest in God's will for your family.
Last week God told me straight up that my kids need to fail and be dumb so they can know how desperately they need his salvation. If I had my own selfish way, my children would never face consequences for poor choices because they would never make poor choices. If I could control everything in the world, my teens would learn every lesson before they needed it. They would make it to the finish line without having to push through the miles of race God has laid out before them.
But my selfish way is not God's best way. My kids have been given the chance to carry their sin and their weakness to God just as I have been. Their journey is, in many ways, forcing me further on in mine. Sure, no one prepared us for being parents of teenagers. But as we hide in God's sovereignty and promises, he's equipping us every day to do this thing.
My heart keeps telling me that everything really will be just fine one day. Someday all the trials and pain we face will be swallowed up in God's glory…Even the ones that were completely unpredictable.
"In this you rejoice, though now for a little while, if necessary, you have been grieved by various trials, so that the tested genuineness of your faith—more precious than gold that perishes though it is tested by fire—may be found to result in praise and glory and honor at the revelation of Jesus Christ. Though you have not seen him, you love him. Though you do not now see him, you believe in him and rejoice with joy that is inexpressible and filled with glory,"
-1Peter 1:6-8