On that day, when evening had come, he said to them, 

"Let us go across to the other side."

 And leaving the crowd, they took him with them in the boat, just as he was. And other boats were with him. And a great windstorm arose, and the waves were breaking into the boat, so that the boat was already filling. But he was in the stern, asleep on the cushion. And they woke him and said to him, "Teacher, do you not care that we are perishing?" And he awoke and rebuked the wind and said to the sea, 

"Peace! Be still!"

And the wind ceased, and there was a great calm. He said to them, 

"Why are you so afraid? Have you still no faith?"

 41 And they were filled with great fear and said to one another, "Who then is this, that even the wind and the sea obey him?"
-Mark 4:35-41
I've been waking up at five in the morning for a few months now. I'm avoiding my phone as much as possible until nine o'clock. I'm hunting the pages of the Bible like I often scour the aisles of a store, longing for something I can't name that will make me braver and fill me with hope. 
Have you ever just wished you could manifest some better version of yourself because suddenly your circumstances require more than you seem to have to offer?
The disciples faced something similar on a little boat trip across the Sea of Galilee.
I heard all about when a pastor/friend of ours from Los Angeles visited our church and preached on Mark 4. Jesus was asleep in a boat and the disciples were terrified they would all die. They woke Jesus up and were kind of testy with him. (How can you be SLEEPING, Jesus??) Jesus told them they were big wimps who had no faith, then he calmed the storm and rescued them. These disciples were amazed that he could control the weather. They were shocked that Jesus saved them. 
Which made me wonder, why did the disciples wake Jesus up? What, specifically, did they expect Jesus to do since they clearly hadn't expected he would take control of all the elements and rescue them?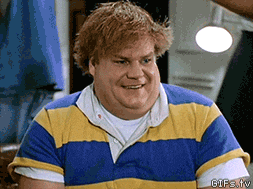 At the end of the sermon, Pastor Dihan prayed we would have the courage to lie down in the boat with Jesus when the storm rages around us; when we feel pressed to save ourselves through our own abilities; when we are afraid God has forgotten about us.
I suppose this was a new and foreign idea to me, because for over two months now, I've been in a constant state of movement and action, trying to keep rowing through a very busy season of life, in which I have been reminding God quite often that I'm in over my head. 
Here's a gif recap of my life in 2020 so far:
January: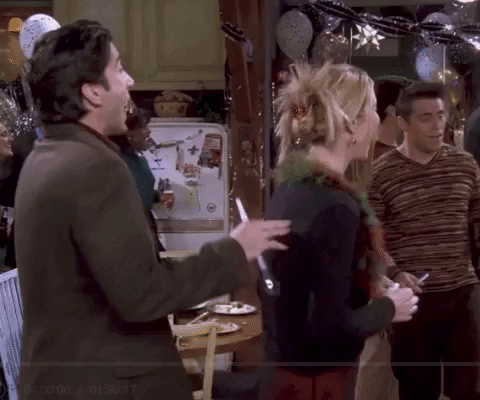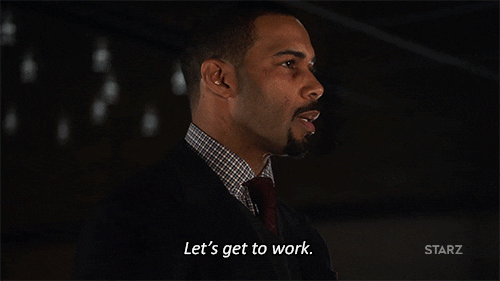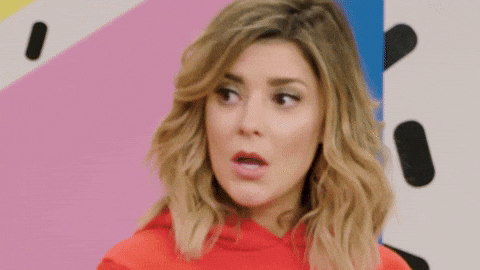 February:
March (so far):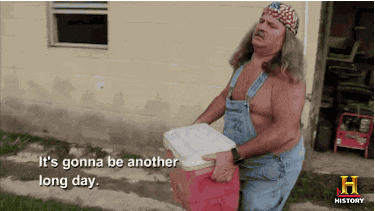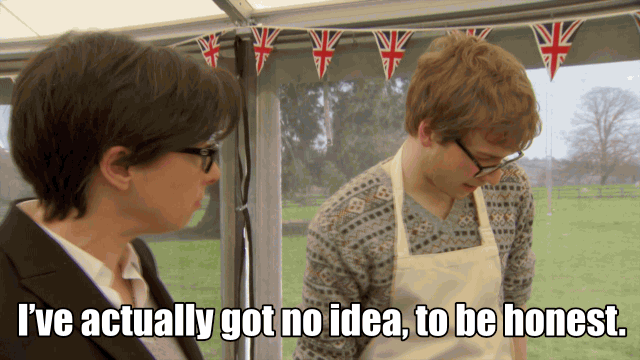 When I look around me, I get the feeling we're all in pretty deep water these days. I went to Costco on Monday in the midst of a multitude of people preparing for what is possibly the End of the World As We Know It. We are afraid of germs everywhere. We are drowning in election news. We are (supposedly) washing our hands at long last.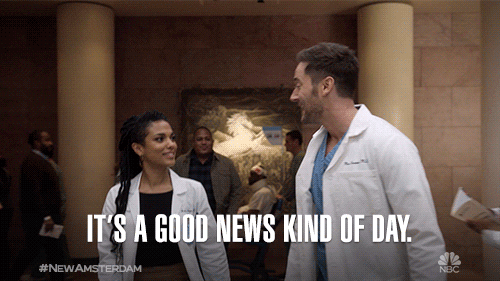 I wish my first thought when the ride gets a little bumpy wasn't to change something about myself or to wake God up and accuse him of not really helping me when I need him. It's important to bookmark the truth that self-help and blame are how we lose some of the best parts of who we are, as well as our grasp on who God really is.
When we improve ourselves or get cynical about God, we forget that we are his beloved children and that his plans for us are to prosper us and make us whole. Every time we chastise ourselves for not being enough, God is shrugging his shoulders at us a little because he's not a life coach who woke up to make us more capable to handle our life today; he is the Lord of All who rose from the dead to give us eternal life. 
Believe it or not, God actually thinks we're pretty great as we are— funny and weak and in need of him in every possible way.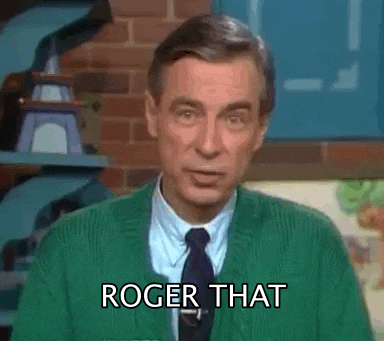 In 2020, let's lie down next to Jesus, even in the storms we have caused with our own error and sin. Even when we're big wimps who have no faith. 
No matter how strong the winds or how high the waves may be, the spiritual boat we're in with him is bound for glory. I guess what I'm saying is we might as well lean back and let Jesus tell us when to sleep and when to row.
Today, let's put down our oars and take a breather next to him. Reach your hand out and let Jesus give you what you really want: his peace.
It's all going to be okay.
*****
Lord, today I'm tossing my attempts to row myself out of this storm overboard and I'm choosing to trust that you have it all under control. Remind me again how wide and deep and strong your love for me is. Fill me with your peace and help me find true rest in who you are: Lord of all, Savior of the World, and my divine Rescuer.