"Do you not know that in a race all the runners run, but only one receives the prize? So run that you may obtain it. Every athlete exercises self-control in all things. They do it to receive a perishable wreath, but we an imperishable. So I do not run aimlessly; I do not box as one beating the air. But I discipline my body and keep it under control, lest after preaching to others I myself should be disqualified."

-1 Cor 9:24-27
I woke up yesterday, switched my sleep leggings for my daytime leggings (it's important to have comfy pants for all your various activities), and the arduous act of GETTING DRESSED was more than my middle-aged body could handle. My back couldn't bear the strenuous movement of lifting my knee to place my foot in the leg of a pair of pants, and I strained a muscle somehow.
Two days ago, I didn't know I was getting-out-of-bed-is-a-health-hazard-years-old, but today I know differently.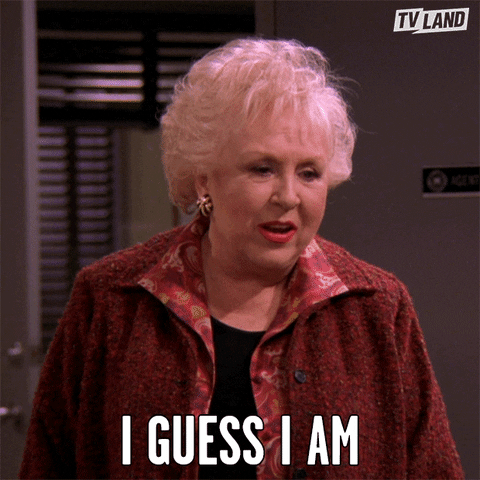 I have been running full speed, metaphorically speaking. Unfortunately, all the things I've had to do to achieve a book launch, speaking engagements, mom-taxi-driver assignments, and church stuff have resulted in full neglect of any real exercise regimen.
So, achy back and all, I put my running shoes on and hit the cement last night. 
Call me crazy, but the rhythmic pace felt like shouting into the darkness. I turned on Florence and the Machine, stuck my earbuds in, and just ran. I could imagine the movie version of the moment, with loud, aggressive music playing as I pounded the pavement in search of victory over my decrepit body, my mental stress, and the general lie that I may not have what it takes in life. Who would play me in this movie, you ask? My vote is solidly for a 1990s Linda Hamilton because, despite my general lack of enthusiasm about shooting a gun at robots from the future, I feel very Sarah-Connor-ish about this running thing.
Do you ever just feel like it's time to take back your life? Regain your hold on your body, soul, and mind? Grab onto the dream you've been pursuing, the career you're trying to build, the healing you're trusting God for, and remind yourself that you are the one who is living this day-to-day life of yours, and not the other way around?
Running brings me back to who I was, once upon a time. Hidden in the feel of my shoes hitting the ground is a version of myself I desperately need when life seems to require more of me than I can muster.
For all my formative years, I was a runner first and foremost.
Lately, though, running has not been my forte. In fact, when I told Morgan I went for a run last night, he told me he wondered if I left out a word or two.
"I thought you maybe meant to say, 'I took a run to Target,' Or 'to Nordstrom,' Maybe you meant to say you took a Walgreens run," he said.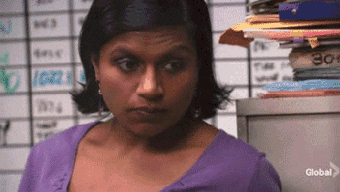 I'll. Be. Back.
Scratch that. I already am back.
I am still the girl who ran track from the age of eight until I was twenty years old. I can't count how many times I tied a pair of running shoes on my feet or slipped into a pair of spikes when I was young. The number of starting lines I approached as a girl is somewhere in the neighborhood of infinity.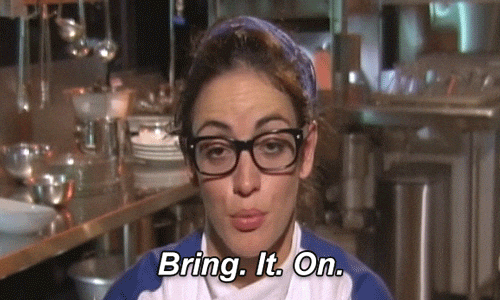 I recall a few races specifically. I remember once lining up to run the anchor leg of the mile relay during my freshman year of high school. If we won the race, our school would win the meet. If we lost the race, our school would lose. No pressure. I was terrified. Tears streamed down my face as I watched my teammate take the final turn, neck in neck with the other runner.
I choked down the fear and I ran the best 400 I could under the lights of the stadium that night. The runner who handed me the baton also gave me the great gift of a two-stride lead. I kept that lead by staying just right of center in lane 1, which forced the other runner into lane 2 for the first two hundred meters. Then I left her behind at the curve. We won. 
The relief and joy of crossing the finish line that night were unparalleled.
My early life could be measured in wins and losses that way. The lane assignments told me if I was expected to win or if I would have to beat a better runner. The gun told me when it was time to go. My body told me things I learned to ignore, like "My legs are about to give out," and "This may make me puke."
I don't think we fully appreciate all through childhood and adolescence how miraculous it is that our identities are forming as we try to find our place in the world. Nevertheless, I know now that running my race made me who I am in many ways. 
Inside this creaky middle-aged body is the soul of a woman who needs to run free, to pursue the victory that God has already assured me is mine. It's a very long way to the finish line. There will be a few backaches and heartaches along the way. I will probably lose a few minor races, take a few much-needed breaks, and need some better training at different points.
It's good for us to remember that Jesus has given us more than a two-stride lead.
But let's be clear about one thing: this is not a movie and no one will play the part God wrote just for us. We will run our lap so that every dark force that tries to beat us is pressed into the outside lane, where it can struggle until it gives up or gives out. 
Jesus already won everything for us. Our job is simply to carry the baton home. All that's left to do is run.