Greetings, fellow Summer Warriors! How is the fight for greatness going in 2019 for you? Are you killing it this year, achieving your epic summer goals?
Or are you on the Summer Struggle Bus like I am? 
I actually have a photo of my Summer Struggle Bus. I chose this one because if you're going to fail at doing summer right, you might as well be in a wicked cool vintage vehicle:
The thing is, I usually love summer. I love the inherent decadent irresponsibility of this season. Summer is when we've been given cultural permission to call activities like lounging on a beach productive effort.
Do you doubt this? Let me prove it:
What would we call someone who took their nieces to six different shaved ice shops this month to find the best tiger's blood in town? Summer Auntie GOAT.
What about your neighbor who, in his sixties, decided to take swim lessons so he could master the butterfly this year? He is an UNSTOPPABLE FORCE OF GREATNESS.
Or perhaps you heard a coworker say she found the best hiking trail and spent a Sunday afternoon hiking to the top of a hill to watch the sun slowly sink below the horizon? You knew right away she was living her life the right way.
Did you hear someone on a podcast say they just had a baby and can't travel this year, so they decided to take a book road trip across the country? That person is now reading one book set in every state they've never visited in real life and you have indirectly encountered a vanguard of summer awesomeness.
And, the piece de resistance: I dare you to name one thing that is more summer-tastic than an old drive-in theater with an 80s movie night. Drive a pickup truck in, set your lawn chairs in the back and open your ice chest full of cold sodas and your bag of burgers from a greasy dive and live your best summer life.
Summer is the only time this kind of fun is considered valuable life work.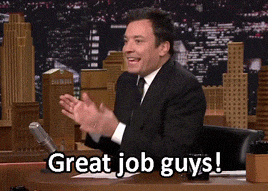 However, three weeks into my summer this year and I have realized that summer with four extremely active tweens and teens looks more like six hours in the car on a Wednesday morning taxiing them around to practices, vacation bible school, camps, and emergency orthodontist appointments.
We went to the pool for an hour the other day and I basked in the glorious blessing of it. At this point, my summer expectations have fallen so low that being wet and wearing sunscreen feels like a victory. What more can I ask for than that, really?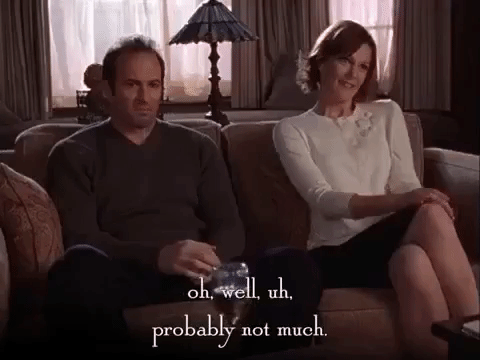 However, my busy calendar does lessen the anxiety I feel every time I check my email. I submitted my book manuscript to my publisher three weeks ago, and I'm waiting to hear if it's mostly okay or horrifically terrible or not. The vulnerability of this process has definitely taken me by surprise.
I've prepared my heart for making lots of changes to every single page, but I can't completely silence the hope that my editor will say it's the greatest book she's ever read. (I realize reality will fall somewhere in the middle of those things, but dwelling in reality has never been one of my strength.)
So what are we to do, Summer Warriors?
To all of you who have lowered your expectations and found creative ways to make the most of June, July, and August in 2019, I salute you. This is the summer we will find our greatness in a quick trip to the library for a new book and then grab a milkshake on the way to that doctor's appointment. This is the summer we will buy a pair of $5 flip flops and declare them a summer fashion splurge. This is the year when, even if we can't afford a vacation to Hawaii, we will book a cheap hotel for our family for one night and order pizza at the hotel pool before taking those kids to their camp/daycare and going back to work the next day.
It's important to remember that we aren't making a list of epic achievements this year, we're making a life together with our friends and families.
Last night, Morgan and I sat on the front porch and watched our kids play in the driveway. I tried not to notice how we were sitting on the actual ground of our front porch because we still don't have outdoor furniture. I tried not to think about how tired we all were after six doctor appointments, three ballet classes, and a baseball practice. I ignored the fact that we weren't headed to Mexico or Europe for the trip of a lifetime.
I just watched my teenage sons hit the whiffle ball across the street, amassing points in a game they made up based on whether the ball landed in the grass or on the cement.
I listened to them laugh. I savored the hilarious, mature way they interact now that they aren't little boys any longer. The smack talk and brashness and mock self-deprecation of teenage boys is a wonder in the world. I hope I never forget how their youthful ways cause hope and contentment to arise within me.
There is a gift hidden in our days this summer, and it's actually the same gift hidden in every season of life. It isn't our own decadent irresponsibility that remains with us after the final sunset of summer. Once the fall leaves drop and the morning air turns brisk, all that will remain is the love we've received with open arms and the grace we've offered to others. That love and grace will pave the path before us into the next season and all it holds for us.
(But if you know of a great drive-in theater in Austin and have a truck I can borrow, let me know. Because a girl can always dream, can't she??)
Maybe not.