I have a new respect for Peter these days.
I keep imagining him climbing out of a boat to walk on top of some water. I can see the awe on his face as the water holds him and he gets closer to Jesus. Then I hear the wind howl around him and throw him off balance. Fear rises in his heart and he begins to sink.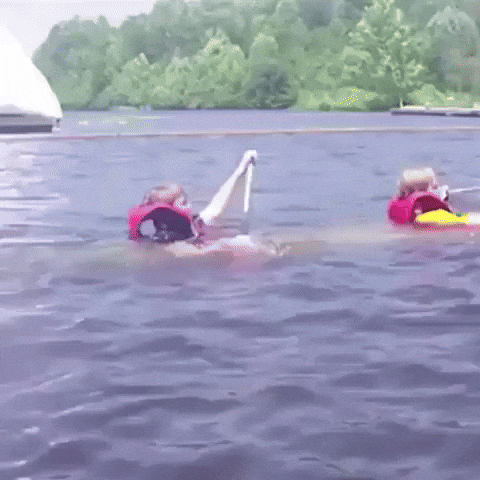 When the sinking began, Peter begged for help.
With less than a month before my first book releases, I am no stranger to the daunting task of trying to walk where I have never walked before. I've read lots of books. I've been on launch teams for other people's books. But launching my own book is a trek into unfamiliar territory.
Now that I'm out here walking on some waves, the wind is definitely picking up. The storm is scarier than I realized when I was back in the boat. Some constants have shifted and circumstances in my life that have nothing to do with Holy Guacamole are knocking me around a little bit, and some days I feel like I'm sinking.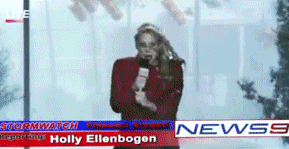 I am a woman in need of help. But I have read the words Jesus spoke to Peter a million times: "You of little faith, why did you doubt?" and instead of asking for salvation from the sinking, I've begun to ask for greater faith.
Morgan and I were talking about some miracles we are asking God to do the other night and he spoke the words, "Why not us?"
God is asking us to let Him do some things for us. He is calling us to walk out on the waves, fill pots with boring water so He can turn it into wine, and invite Him into our sick rooms and the tombs of our life so we can witness the impossible.
With Christ, we are unsinkable. How can doubt survive when we remember we are loved by the Creator of all things?
Today, I am out here in the waves offering you a jug of water in the form of a book. It's full of funny stories and lessons God taught me about comparison, quitting, perfectionism, information, community, and pretty things. I am trusting Jesus will make wine out of it in this world, and give everyone who reads it a reason to celebrate. Truly, like every story in life, without His power and touch, this book is just ink on a page.
I also have a fun shirt I designed to go with the book, and a playlist full of songs that go along with the chapters. Because I am all about the fun things these days. Fun things drown out the sound of the wind a little, you know?
I hope you love this shirt as much as I do. It's super soft and I wear mine all. the. time. It's available here on Etsy.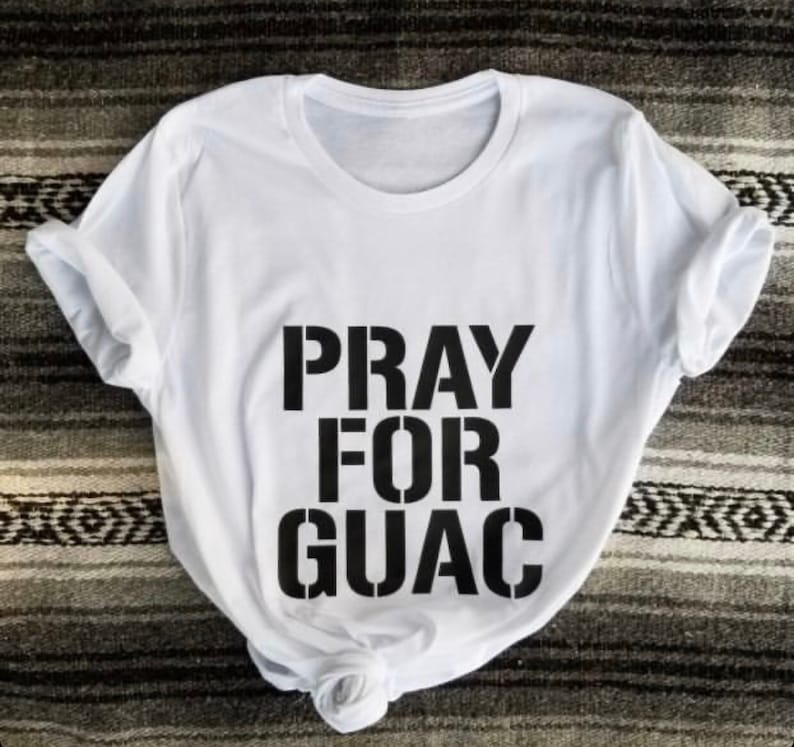 And the Holy Guacamole Book playlist is on Amazon music and on Spotify. Just click here for Amazon and here for Spotify. It has some Jesus music as well as some random fun songs that are sprinkled throughout the book in various places. I've been listening to this on repeat while working out and it is giving me so much life.
I have no proof of this, of course, but I'd like to think that if Peter had been wearing a Pray for Guac shirt and had been blasting my playlist in his ears, he would have made it across the top of those waves. At any rate, that's how I'm rolling into this New Year; dancing in the shadow step, 2 Legit to Quit, and clinging to the love of God that has made me Holy Guacamole.
God made us on purpose, for a purpose. Whatever miracle prayers we have today, there's no doubt we're a people who can boldly shout into the wind, "Why not us?!" Here's to dancing on the waves and all God has planned for us.
2020 is going to be our year of miraculous faith.