Today it occurred to me that it had been a couple of weeks since I wrote a post. I rarely skip a week of writing something here, but apparently, I've skipped an entire month.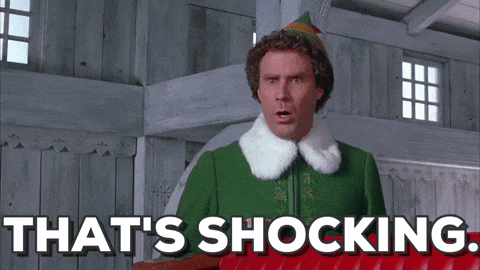 Frankly, I'm not even sure why that is. I've thought about posting a hundred times. I've mentally written all sorts of funny and soulful posts for you. I just haven't actually typed any of them out.
I admit it's felt decadently lazy. If you've been checking the blog for new posts and have come up empty every time, I apologize. But I'm back, baby!
And here we are, almost to December. Lord have mercy.
Here's November in a nutshell:
I flocked my Christmas tree in the backyard and then decorated it last weekend. This was an attempt to save the money I was itching to spend on a new tree since I've already spent too much on books for Christmas presents. (I'm like book Oprah this year: You get books and you get books and even YOU get books!!) I'm returning two pairs of Black Friday deal boots that I  stalked online for months because they don't fit me properly. (WHY ARE BOOTS SO HARD, YOU GUYS???) My dryer is still broken, so I live in a strange kind of laundry purgatory. I spent all my Saturdays driving back and forth between basketball games and Nutcracker rehearsals while listening to enneagram podcasts. My baby is now ten years old. Double digits have stolen away all the light in my soul and her true childhood. I preached in church last week about my favorite things: love, tacos, two minute RV showers, and spiritual family. If you'd like to, you can listen here, or scroll to the end of this post.
And now we're saying farewell to November. I'm sitting in front of my charmingly messy DIY-flocked Christmas tree and throwing deuces at the whole year.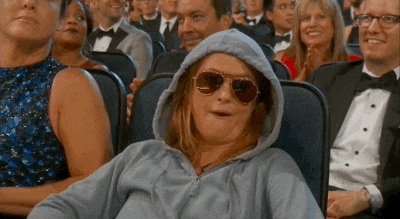 My question for all of you is this: Is everyone else as anxious as I am to get 2018 over and done? It's been a grind of a year in our house and we're happily sliding into 2019.
In 2019, Morgan will graduate with his masters in some kind of churchy thing. (You'd think his wife could name his degree plan after three years of grad school but it's very wordy and thinky and complicated so I've excused myself from remembering it. I just know he's a mega smarty pants with a wife who lives out the phrase "all is grace".) In 2019 our cozy Sunday nights will be restored to us along with our Mondays and every other night of the week, because he'll no longer be slaving away at a hot computer writing papers.
In 2019, my boys will all be actual teenagers, turning 13, 14, and 15. I'm overwrought with joy about the hormonal haze that will continue to fill our home for the next decade as they journey through the total lack of frontal lobe development that is every human being's destiny. I'm kidding. Sort of. I don't know. Parenting teens is precious, really.
Also in 2019, I will get a book deal. I'll finish a whole entire book and have someone to turn it in to, and the publisher will love it and throw a party for me because it's the best book they've read in the history of the written word. (This is pure fantasy, of course, but whatever.)
Back in my real life, I've decided to keep track of how many books I read in 2019. I've been inspired to do this by some podcasts I listen to that have caused me to wonder how many books I actually read in a year. I'm trying to get my kids to count theirs, too. Of course, since reading is our happy place, we're not going to let this become a competitive sport. But I'll try to beat them anyways because winning is fun even when you're the only one keeping score.
What about you? What are your dreams and plans for 2019? Do you have big dreams coming your way or little eventual shifts in your season of life? I hope so. I hope you have days and days to savor family and friendship and the faithfulness of God coming your way next year.
My prayer is that 2019 will be a year that all the regular people decide to live kinder and loving lives even if all the famous people and leaders keep slinging hatred and drama. I pray God's presence and voice are near to you all throughout 2019, reminding you that you are his beloved and that true eternal life is in him. I hope we put our phones down more and compare ourselves to others less. I'm also praying for our local churches to be strengthened in order to fill in the gaps between the mainstream and the marginalized; that we would work to lessen poverty; that justice will reign; and that joy will be our inheritance. The Spirit of God dwells within us, ready and capable of great and miraculous acts. May we light one another's paths home.