Raise your hand if your life feels crazy. This how many times I want to raise my hand for that one:
On Saturday, our family had four baseball games, a six hour morning ballet rehearsal, out-of-town family visiting, a clarinet competition, and an evening ballet performance, after which we hosted a birthday dinner celebrating my third son. On Sunday we had three church services, two baseball games, community group, and Morgan had an eight hour study session for two grad school finals. I made two batches of homemade mac and cheese and two large desserts this weekend. Morgan grilled several pounds of meat, preached three incredible sermons about Joseph, and coached baseball. I redeemed my time taxiing kids around in the car by listening to several podcasts en route to events and I even finished a novel in the baseball parking lot whose characters were stressing me out with their drama.
We are weekend warriors and survivors of suburban insanity. I would guess about eighty percent of you are in a similar season, given the demographics of this page's traffic.
We are indomitable.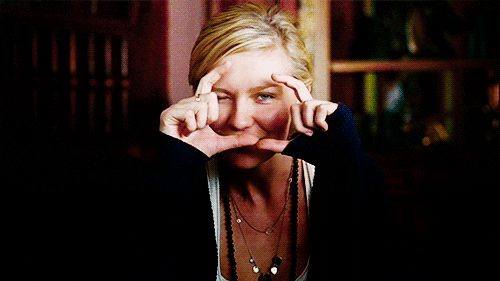 Along the way this weekend, one of my sons mentioned to Morgan that he's thankful that Morgan and I have pretty high expectations of our kids, because they try hard things. This led to several interesting conversations about what expectations we actually have of them and what expectations they perceive we have of them. We talked about the weight of those expectations and how they are shaping each of us. We examined grace and God's expectations of us, realizing for the first time, really, how high-in-the-sky God's dreams are for his people.
All of this deep talk and connection happened as we scurried from one place to another. Sometimes a ride in car is just a quiet drive in the baseball fields; other times it's a chance to explore the depths of God's hope for the world. Sometimes the wait at Sonic is for singing along to Adele (I promise I sound exactly like her. It's amazing.); other times it's a chance to tell your kids that you love them and you hope they don't feel like you expect more from them than they are able to handle.
Before this weekend, I hadn't thought specifically about the gospel in this way, that it offers us the reality of God's tantalizing dreams of holiness, beauty, strength, and victory. God dreams of an Edenic connection with us in eternity, and along the way there, he's just so glad we're his kids.
Life looks like a series of achievements and activities, but it should feel more like a long road trip with God that will eventually end in paradise with him.
Looking back over my weekend, I can see that I missed God in all kinds of moments along the way.
I can taste the goodness of him in my library holds that finally come through and in my new favorite macaroni and cheese recipe from this Gilmore Girls recipe book.
I can hear him speaking new things to me about success and failure after listening to this May 2 NPR interview with Hamilton's Leslie Odom Jr., and I'm adding his book to my reading list.
I feel his hand patting me on the back in the sunset and the long walk Morgan and I took because we wanted to feel like human beings again after all of the juggling of responsibilities and needs of our family.
There were challenging moments for me, too, in which God was pressing on me to let go of some fears I've been hoarding as a hobby.
I'm still basking in a beautiful hour spent reading a book in bed with a bag of gummy worms and a big bottle of Topo Chico sparking mineral water.
Life is hard and good. God's expectations and dreams are high and infused with his empowering love. The road is long, but we have one another to sweeten the bitter parts. What a blessing that is when we let go of our fears and instead gather up the divine beauty offered by our togetherness.
Being together in this life, belonging to each other and to God, is what makes us indomitable. I hope I never forget that, how much I need the expectations my kids have for me to be a patient and loving mom, or the dream my husband has for me to be a kind and encouraging wife. I hope I don't lose the importance of God's expectation that I will rise each morning with new determination to refuse to make idols of my comfort and success.
And what about you? Where was God hidden in the wide open spaces of your weekend? How are you doing with the expectations and dreams God has for you? I hope you find the thread of his greatness in the fabric of your soul, and that when you pull that string, you realize the only seam that comes apart is the one that kept you tethered to the fears you don't need to hoard any longer.
I hope you raise your hand, but in praise this time, of the God who is crazy about you and has made you indomitable.
Have a great week, dear friends.