"They had hardly arrived when a Canaanite woman came down from the hills and pleaded, 'Mercy, Master, Son of David! My daughter is cruelly afflicted by an evil spirit.'
Jesus ignored her. The disciples came and complained, "Now she's bothering us. Would you please take care of her? She's driving us crazy."
Jesus refused, telling them, 'I've got my hands full dealing with the lost sheep of Israel.'
Then the woman came back to Jesus, dropped to her knees, and begged. 'Master, help me.'
He said, 'It's not right to take bread out of children's mouths and throw it to dogs.'
She was quick: 'You're right, Master, but beggar dogs do get scraps from the master's table.'
Jesus gave in. 'Oh, woman, your faith is something else. What you want is what you get.' Right then her daughter became well."
–Matthew 15:22-28
The other night, I entered a mostly empty basketball gym, wearing a mask over my mouth and nose. I didn't even balk at the requirement that I sign in at my son's high school basketball game. I told them my son's name as I handed over eight dollars for the only two tickets I was allowed to buy. Then I found my seat in the stands, making sure my husband and I were more than six feet away from the other thirty parents in the stands.
Sitting in the sparse crowd, I thought of the promise God made to me on December 29, 2019.
"Let me do something for you," he said.
I was excited. Maybe a little scared and a tiny bit intimidated by this promise. I know enough stories in the Bible about God doing something for people to understand that if you have a problem God has to solve, things have gotten extremely desperate.
I asked God for specifics.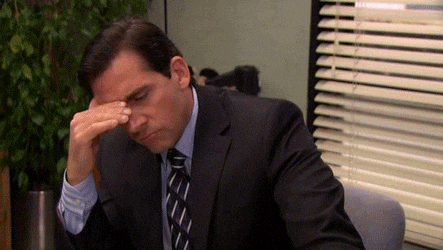 God declined to expound upon the promise. He just said it again: Let me do something for you.
I chose to be optimistic and entered January of 2020 assuming good things were on the way. Surely when God said he would do something for me, it meant some kind of improvement, restoration, or a real-deal miracle was on its way.
2020 didn't go like we thought it would, though, did it?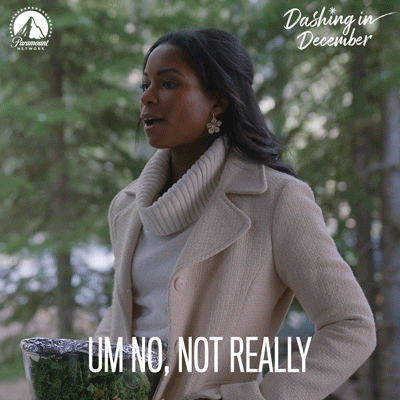 All year, I have pondered God's promise to do something for me. As our lives got smaller and smaller; as grocery shelves emptied and didn't refill; as schools closed and trips and activities were canceled; as many people I love got sick; I have wondered what God was doing.
Many of my prayers these days sound like the Canaanite woman's words to Jesus: Help us, Lord. Throw us scraps. Give us crumbs. We will take whatever you can spare…. Wait. God, are you ignoring us???
When I pray this way, it brings to mind the broken piece of bread and the tiny swig of grape juice we take in communion. Jesus gave the disciples scraps to remind them how they would come to inherit eternal life. It is startling to think that scraps are the best gift God is always offering us. We think we want burning bushes and a good view of the transfiguration, but if we rightly understand the gospel and have faith in the resurrection, we will be bold and ask for scraps.
This pandemic life is scrappy, isn't it? We can't have a full basketball season, with fans and hoopla, but we are learning to be grateful to be able to watch a few games while wearing masks. We can't have big parties or take trips around the world, but we can connect deeply with the people and places closest to us. We can't gather as churches in person, but we can worship in our living rooms, while we do dishes, or as we hike to the top of a hill.
Sometimes I wonder if 2020 was the year God opened up the world like a big walk-in closet and pulled everything off every shelf. He laid it all out on the bedroom floor and painstakingly sorted the piles we have collected over the years.
Maybe God is pointing to our piles and saying this "There was a lot of stuff shoved in there. Some is good, some of it has gotten pretty worn out, and some of this stuff is unnecessary. I have precious new scraps to give you, so let's make room for them."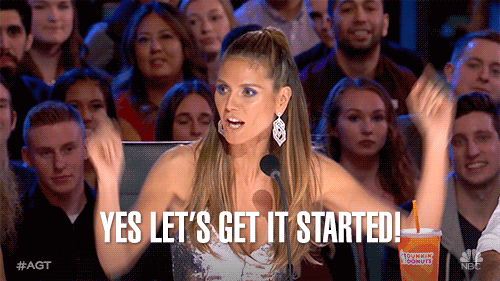 When I look around the basketball gym these days, I see a cleaned-out crowd. Gone are the students, who cheer so loudly for their teams. Gone are the scouts, looking for next year's players to sign. Gone are all the people who were attending the game simply because they loved the game. It is a bit quiet and dismal in the stands these days, but I think we're all getting quite used to quiet and dismal.
We have all lost a great deal because of this sickness in the world.
But for the scrappy parents who have been allowed to watch, these games are a light in the darkness. We are not fair-weather fans. We have fought for these kids every day of their lives. We are here because we love to see them play. Actually, we are here because we love them more than anything else in the world. We will love these players long after they take their final shot. We will never stop believing in them or cheering for them.
We are here for more than basketball. We open our mouths to shout for our kids and to yell at referees who make bad calls. But really, our souls are begging God to touch our kids, to heal them, to keep them safe, and to help them find their way through.
Do this one thing for us, we say. We have been emptied out and we want your best scraps.
It's a shocking twist in an otherwise complicated narrative to realize that all we must do is ask God for scraps. But here we are, believing that our biggest needs can be met by the smallest crumbs in God's hands.
Now that's something to cheer for. Even in a pandemic.